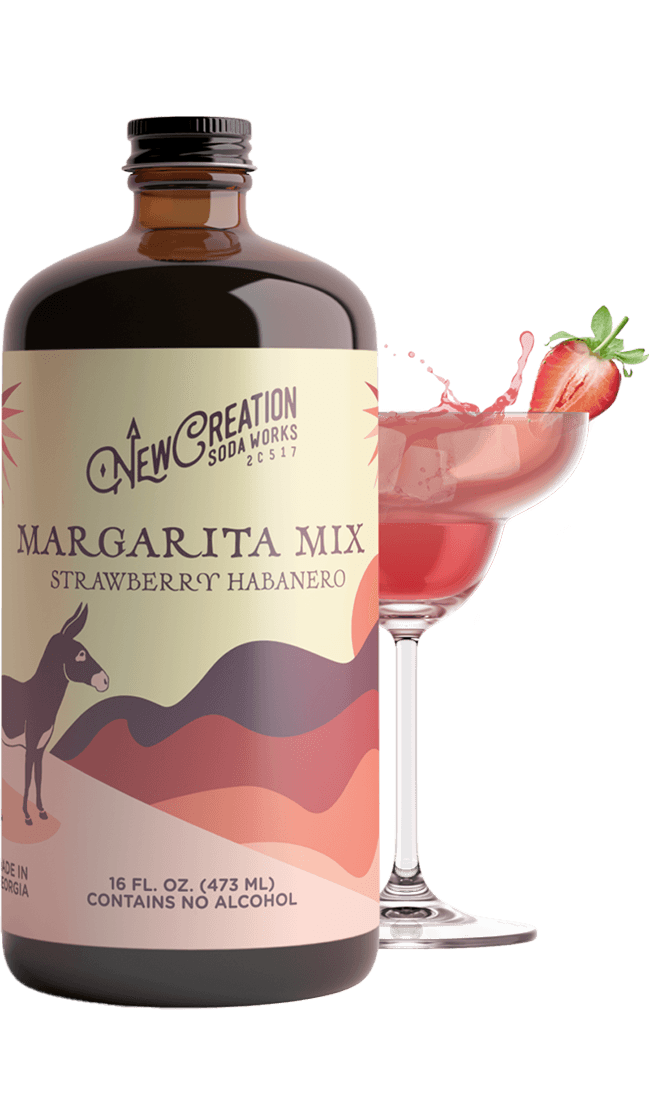 Strawberry Habanero Margarita Mix 16 oz
FREE SHIPPING in Georgia on orders over $30! $5 shipping on orders over $30 to Alabama, North Carolina, South Carolina, and Tennessee.
66 Calories
18g sugar 
An incredible blend of fresh sweet strawberries and a bite of rich lime with a hint of coconut and a nice warm finish.   
Voted best margarita mix in the world by our fans in Georgia. Try it for yourself and we think you'll agree. The sweetness of the strawberries, a tangy bite of high-quality organic 

lime

 juice, and the lingering warmth of habanero make a spectacular and unique margarita.
Ingredients: Purified Water, Strawberries, Organic Lime Juice, Pure Cane Sugar, Citric Acid, Habanero Peppers

Nutrition Facts Serving Size 4 FL. OZ. 4 Servings per container. Amount per serving: Calories 66, Total fat 0G (0% DV), Cholesterol 0MG (0% DV), Total Carb 18G (5% DV), Sugars 17G (26% DV), Protein 0G (0% DV), Vitamin C 10MCG (10% DV), Calcium 7MG (0% DV), Percent Daily Values (DV) are based on a 2000 calorie diet