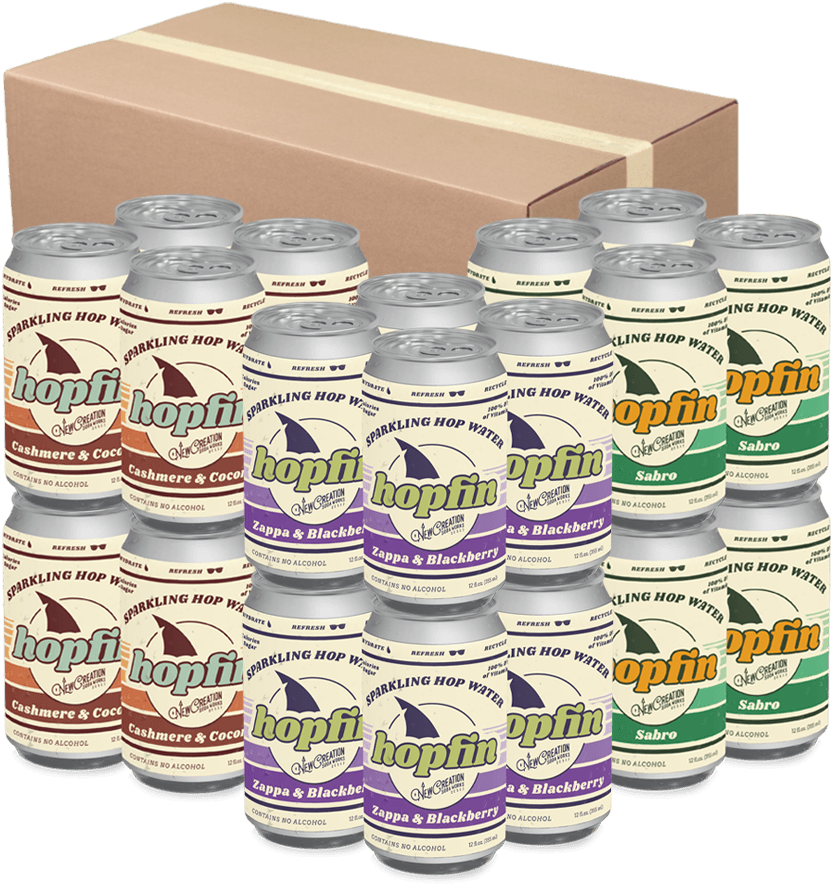 Hopfin Sparkling Hop Water Sampler
Sample every delicious flavor of our hop water! Leave no flavor of Hopfin behind with our sampler pack, including two 4-packs of each unique flavor. The blackberry blast of Zappa, the creamy coconut of Cashmere, and the citrusy style of Sabro all make an appearance!
Full Case of 6 individual 4 packs (24 total)
Georgia orders over $45 enjoy FREE SHIPPING! $5 shipping on orders over $45 to Alabama, North Carolina, South Carolina, and Tennessee. FREE SHIPPING for all other USA orders $100+!